Shop Detail
Description
Practical, consistent, efficient… three descriptions that are as easily applied to the low friction, straight tapered FELCO 611 pruning saw as its blade is applied to any chosen branch. With sawdust quickly removed by hardened teeth you are left to admire a clean, smooth, quality cut. The stability and comfort of the ergonomic handle - whether you are right or left-handed - gives you the incentive to keep on cutting no matter where you are working. When you finally do stop, the saw can be stored in a sheath that can be fixed to your belt on either side.
SELECT YOUR PART
61/4

Screw

61/5

Nut

610/12

Kit: belt loop

611/7

Holster

611/3

Blade
Technical specifications
Straight pull-stroke pruning saw
A universal tool designed for right and left-handed users
Chrome-plated stainless blade constructed of hardened steel
Screw-mounted and replaceable blade
Impulse heat-treated tooth points, 7 TPI (tooth per inch / 2.5cm
Sheath with detachable belt loop
Spare parts available*
Phthalate-free, soft touch, non-slip handles**
Integrated handle hole for carry strap or clip
Designed in Switzerland, made in Korea
* See inside packaging card or on specific product page on www.felco.com
** Phthalates are known to be potential endocrine disruptors. FELCO has been producing phthalate-free products since 2015
Product benefits
The exceptional longer blade design of the FELCO 611 pruning saw delivers highly efficient cutting speed so you can rely on a productive pruning session
The conical blade shape and teeth setting avoids clogging to ensure that sap and sawdust are no obstacle to a satisfying cut
A pull-stroke saw that eliminates any sticking entry into the wood for an smooth cutting action
An extremely rugged and durable pull-stroke saw that can be put safely away in a sheath attached to your belt for easy carrying and maximum convenience
Rely on FELCO proprietary heat treating and hardening know-how to provide you with a long lasting and high-performance cutting edge
The ultra-sharp blade cuts easily through larger pieces of wood which enables you to take on challenging tasks
The quick and easy blade change is safe, secure and ensures that you can always get on with the job
Enjoy comfortable and safe pruning and cutting with the soft touch, non-slip phthalate-free handle*
The lightweight, ergonomic handle suitable for left and right handers also incorporates a hole to attach a strap or clip if required
If you value sustainability as much as we do, you'll want to keep your FELCO tool in premium condition and minimise waste by using a tool where parts - from the blade to the smallest screw, are replaceable
Red handle colour underlines our Swiss heritage while acting as a convenient beacon, so you can always find your FELCO tool in any environment
* See inside packaging card or on specific product page on www.felco.com
Changing the blade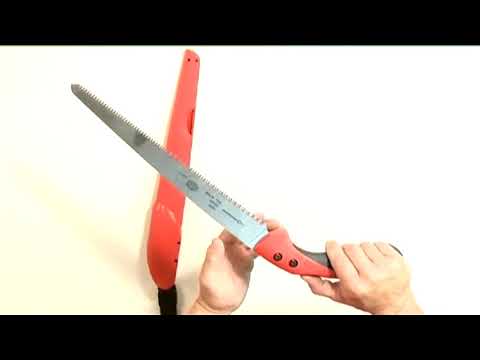 If the tool is no longer cutting properly, it is advisable to change it.