Shop Detail
Description
If you have been producing exceptional pruning tools for as long as we have at FELCO you would understand why our thoughts go to every aspect of the experience. Comfort? We've got that covered with the FELCO 231 loppers due to the lightweight aluminium alloy handles. Considerations of grip; in this case the curved anvil which holds the branch tight. Quality and efficiency of cut? The hollow-ground blade that simply slices through wood up to 40mm. Our thoughts often result in innovative features, like the gearing system that delivers 65% more cutting strength to users from the minimum of effort. All of this thoughtfulness means that cutting large or small diameters at any height is almost effortless.
SELECT YOUR PART
4/9

Nut

220/29

Cam roller

230/8

Bolt

231/1

Handle with blade

231/2

Handle without anvil

231/4

Anvil with nuts

231/8

Bolt
Technical specifications
Two-handed shear with 80cm / 31.4 inches handles
Masterful lever system which reduces the cutting effort (up to 65% more power)
Anvil cutting action
Curved cutting head
Blade constructed of hardened steel
Anvil constructed of forged aluminium
Fully replaceable blade and anvil

Lightweight aluminium tube handles

Phthalate-free non-slip handle coating*
Spare parts available**
* Phthalates are known to be potential endocrine disruptors. FELCO has been producing phthalate-free products since 2015
** See inside packaging card or on specific product page on www.felco.com
Product benefits
The curved cutting head of the

FELCO

231 loppers reduce the effort involved to ensure you get the job done efficiently first time

Powerful geared lopper- comprising

a fully protected lever system -

multiplies your force by 65% so you can undertake intensive pruning sessions with minimum stress on your muscles

An extremely rugged and durable design makes these loppers the dependable choice regardless of what you ask of them

The ultra-sharp blade cuts easily through larger pieces of wood which ensures you can make the most of any pruning session

A

luminium lightweight tube handles

ensure your FELCO tool is both light and robust enough for the heavy-duty pruning

Rely on FELCO proprietary heat treating and hardening know-how to provide you with a long lasting ultra-sharp cutting edge
Enjoy comfortable and safe pruning with the ergonomic cushioned grips and non-slip phthalate-free handle coating*
Red handles underline our heritage while acting as a convenient beacon, so you can always find your FELCO tool in any environment
Their manufacture in Switzerland using renewable energy makes them a powerful advocate of our philosophy of harmony of use, while in harmony with nature
If you value sustainability as much as we do, you'll want to keep your FELCO 231 loppers in premium condition and minimise waste in using a tool where key spare parts are easily available
*Phthalates are known to be potential endocrine disruptors, FELCO has been producing phthalate-free products since 2015
Compatible products with FELCO 231
Product & Maintenance Tips
Cleaning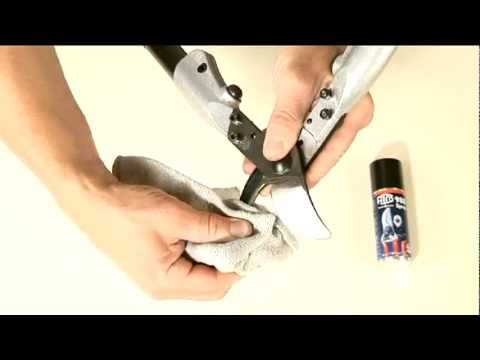 It is advisable to clean your tool after each use. If your tool is particularly dirty or subject to rusting after exposure to moisture, do not delay cleaning.
Oiling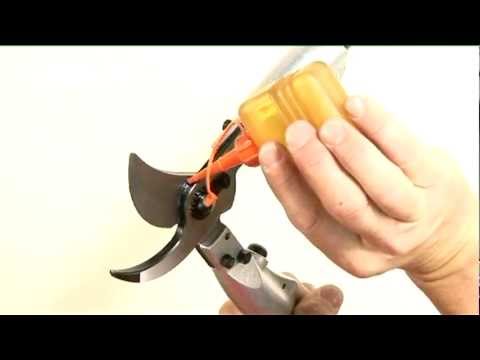 After cleaning, it is advisable to oil the tool so as to protect it from corrosion. The oil will also unjam the tool.
Sharpening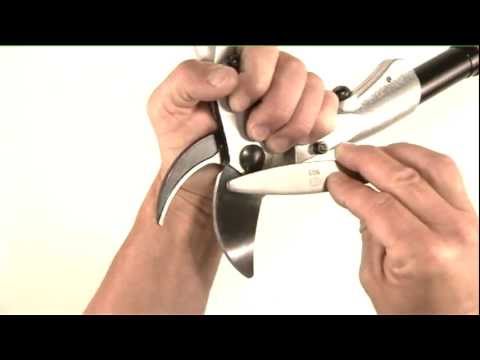 It is advisable to sharpen your tool at least once a day, but if you feel that your tool is not cutting as well as usual, sharpen it right away!
Dismantling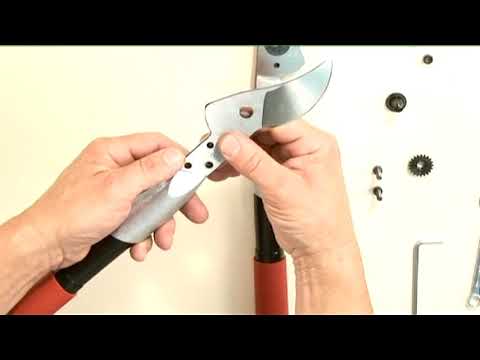 It is advisable to dismantle your tool on a regular basis, but at the very latest when it appears to be jammed.
Changing the blade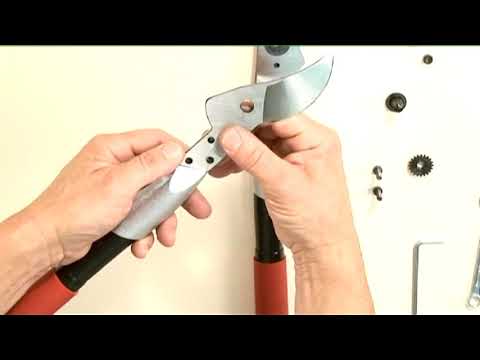 When the blade and the anvil-blade no longer cross, or when the blade is badly damaged, it is advisable to change it. Regulate the working of the blade and anvil-blade by adjusting the tightening of the nut. The blade should rub against the anvil-blade o
Changing the anvil-blade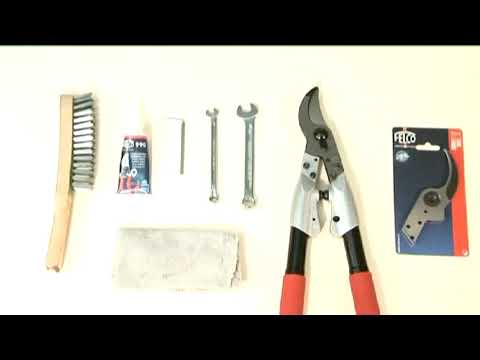 When the blade and anvil-blade no longer cross and the anvil-blade is badly damaged, it is advisable to change it.
Changing the shock absorbers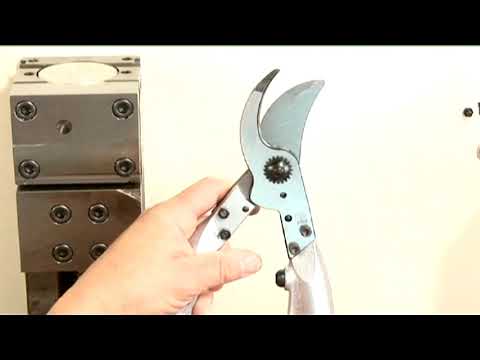 When the tool closes too abruptly during pruning the shock absorbers should be changed.
Changing the plastic coatings for handles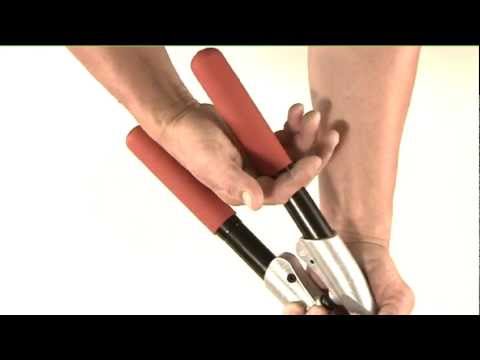 If the coatings are badly damaged, you can replace them.