Shop Detail
SELECT YOUR PART
2/92

Kit: complete thumb catch assembly with plate, shock absorber

2/93

Shock absorber assembly

7/90

Kit: bolt and nut

7/94

Kit: bolt/nut

50/1

Complete handle assembly without blade

50/3

Blade

50/4

Counter blade

50/11

Nickel plated spring

2/9

Toothed nut

2/12

Thumb catch

2/13

Thumb catch spring washer

2/14

Thumb catch screw

2/15

Base plate

2/16

Toothed segment

2/18

Bumper

2/19

Crimped ring

2/20

Shock absorber

7/2B

Complete handle assembly without counter blade

7/5B

Blade rivet

7/6

Counter blade screw

7/7

Screw for toothed segment

7/8

Bolt

7/10

Bushing

7/22B

Rotating handle

7/23

Rotating handle axel

7/36

Counter blade handle grip

2/30

Adjustment key
Kit: complete thumb catch assembly with plate, shock absorber
1x 2/15 + 1x 2/18 + 1x 2/14 + 1x 2/12 + 1x 2/13 + 1x 2/20
Compatible products with FELCO 50
Cleaning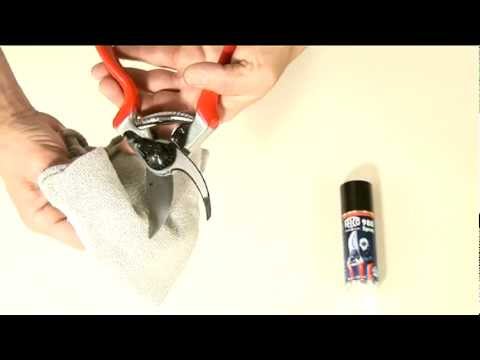 It is advisable to clean your tool after each use. If your tool is particularly dirty or subject to rusting after exposure to moisture, do not delay cleaning.
Oiling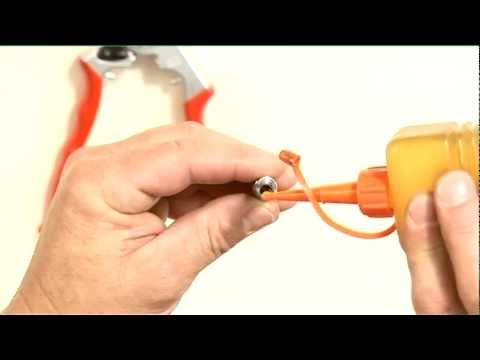 After cleaning, it is advisable to oil the tool so as to protect it from corrosion. The oil will also unjam the tool.
Changing the shock absorber
When the tool closes too abruptly during pruning, and the cushion is in good condition, the shock absorber should be changed.
Changing the thumb catch
When the thumb catch is damaged and loosens when used, even when the screw is readjusted, change it.
Changing the plastic coatings for handles
If the coatings are badly damaged, you can replace them. Soak the coatings for 2 minutes in boiling water - recommended glue: Loctite 415.